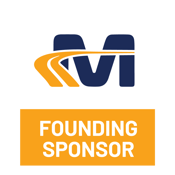 BECOME A FOUNDING SPONSOR
Founding Sponsor Badge
Founding sponsor badge listed next to your logo/ads for the duration of your partnership.
Founding Sponsor Badge
Page Listing
Showcase your brand to all current and prospective MIMVA members with a link to your website.
Page Listing
Digital Marketing
Provide up to 4 different banner ads (728x90) to be featured in MIMVA's newsletter and blog.
Digital Marketing
Member Directory
Your business listed in MIMVA's annual Membership Directory.
Member Directory
Blog Contributor
Become a blog author and publish one article a month along with your author bio.
Blog Contributor
Webinar Feature
Your brand will be mentioned as a founding sponsor on all MIMVA hosted webinars.
Webinar Feature